Charlemagne Palestine: STTT THOMASSS ''''"'" DINGGGDONGGGDINGGGzzzzzzz ferrrr TONYYY'''''''' CS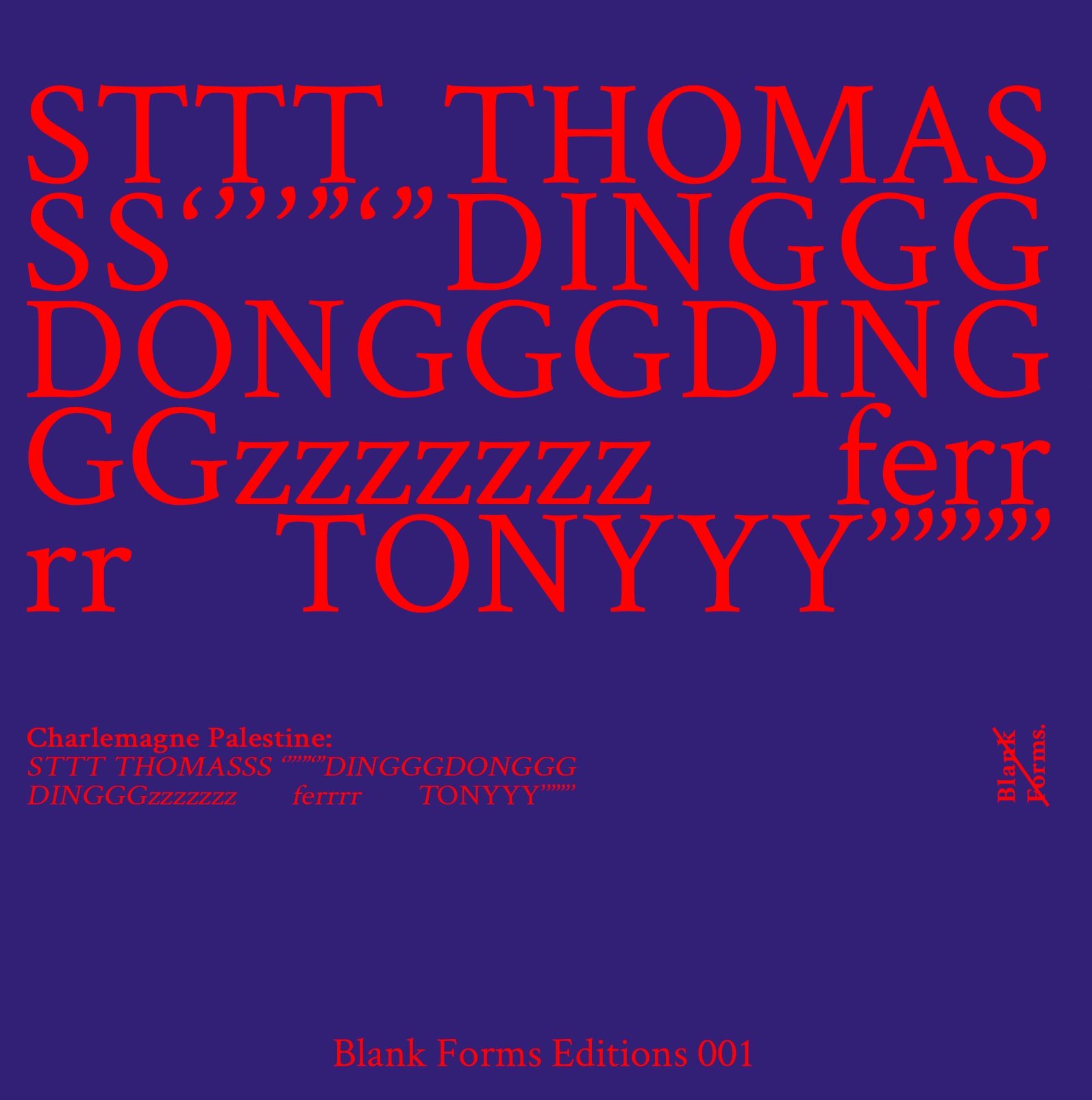 In memory of the late polymath avant-garde artist Tony Conrad (1940-2016), longtime friend and co-conspirator Charlemagne Palestine returned to the site of their first encounter for a tribute performance on what would have been Conrad's 77th birthday.
Charlemagne Palestine is a composer, performer and visual artist born in Brooklyn in 1947. Often labeled as one of the founders of minimalism alongside Glass, Niblock, Reich, Riley, and Young, he prefers to call himself a 'maximalist', eschewing the clinical stereotypes of the former term in favor of a full-blown erotics of possibility that in its ritualistic performance conjures a sense of sacredness without specificity.
But before the intoxicating overtones of the Strumming Music for which he is best known, before the stuffed animals and snifter of cognac that have become his trademark onstage, Palestine's first solo performances were as carillonneur of the Saint Thomas Church at 53rd Street and 5th Avenue in Manhattan. From 5:00 to 5:30, every day between 1963 and 1970, Palestine operated the 26-bell carillon, starting with the hymns he was expected to play before shifting into improvised "klanggdedangggebannggg" sessions that would form the basis for his incantatory repetitions to come. Palestine hammered the instrument's keys with his fists and pounded its pedals with his feet, effectively playing the entire building while relishing the corporeal thrill of the ceremony. Soon known as the Quasimodo of midtown NYC, his performances became a sonic mainstay of the neighborhood, attracting a diverse group of fans including Tony Conrad who, then living in Times Square, one day introduced himself inside the church. The artists became fast friends and collaborators, with Palestine recording some of Conrad's work on the carillon and contributing music to his film Coming Attractions.
On March 7th 2017, Palestine climbed the spiral stairs of the Saint Thomas Church's bell tower once again. This cassette features a full recording of STTT THOMASSS ''''"'"DINGGGDONGGGDINGGGzzzzzzz ferrrr TONYYY'''''''', preceded by a brief incantation delivered one month later at a Tony Conrad memorial.