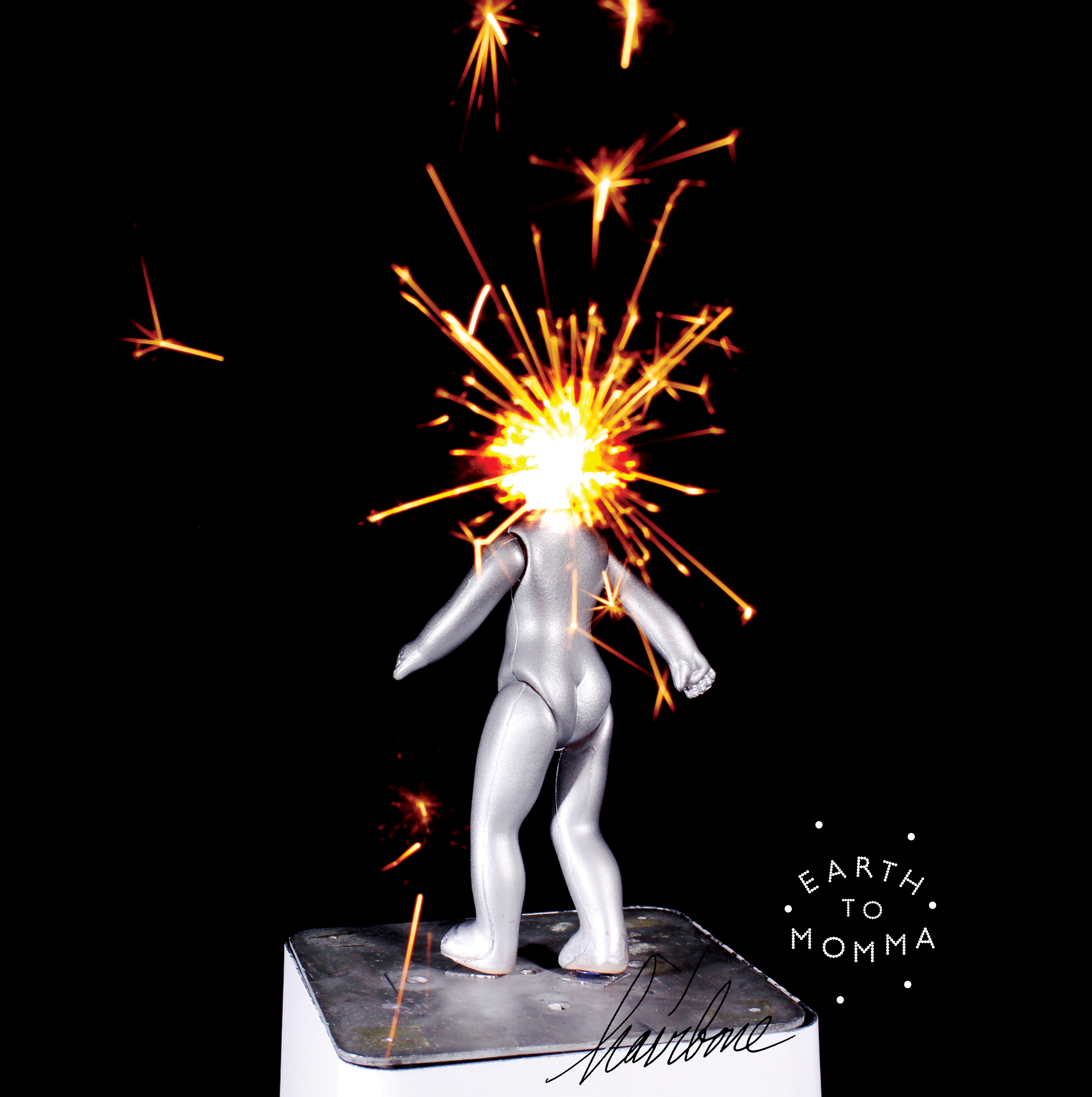 Hairbone is a New York-based power trio of artists Raúl de Nieves, Jessie Stead, and Nathan Whipple, formerly known as Haribo. Functioning mainly in the art world, Hairbone has inflicted their carnivalesque live shows upon audiences from museums to decrepit basements for nearly a decade. Each unique, narrative multimedia performance features frontman de Nieves inhabiting new personae in a sculptural actionist mode, brandishing oversized, text-emblazoned props as if they were picket signs, then proceeding to destroy them as Hairbone's near-opera burlesque freak shows unfurl. Obliquely political, theirs is a protest music without didacticism.
Despite Hairbone's prolific, obsessively-documented life as a performance art group, Earth To Momma is the band's first studio LP, distilling their sprawling live shows into 12 distinct pieces of lyrical, art-damaged rock and pop music. Their institutional success begs for comparisons to artists' bands like Destroy All Monsters or Die Tödliche Doris, but Hairbone's confusion of high and low culture fits them equally into peerdom with the classic American underground of the Butthole Surfers and Sun City Girls. A native of Mexico, de Nieves delivers bilingual incantations that are bolstered by Stead's synthetic drum sampling and guitarist Whipple's acid-fried neoclassical shredder excess. The record is a shapeshifting suite that fits veiled commodity critique, volcanic convulsions, blasé songcraft, and a breezy instrumental into a hallucinatory vision haunted by abject clowns and the grain of twisted emergency police calls. With tongue set firmly in cheek—through Stead's ode to Chateau Diana bodega "wine product," and de Nieves's simulated Kim Gordon sighting—Hairbone maintain an irreverent authenticity in an era when the mere notion has become a barren field.
With cover art by Jessie Stead, the record also features guest appearances from Mudboy, Lucy Jean Powers, Sergei Tcherepnin, and Yu Yamaguchi.