Blank Forms T-Shirt (natural)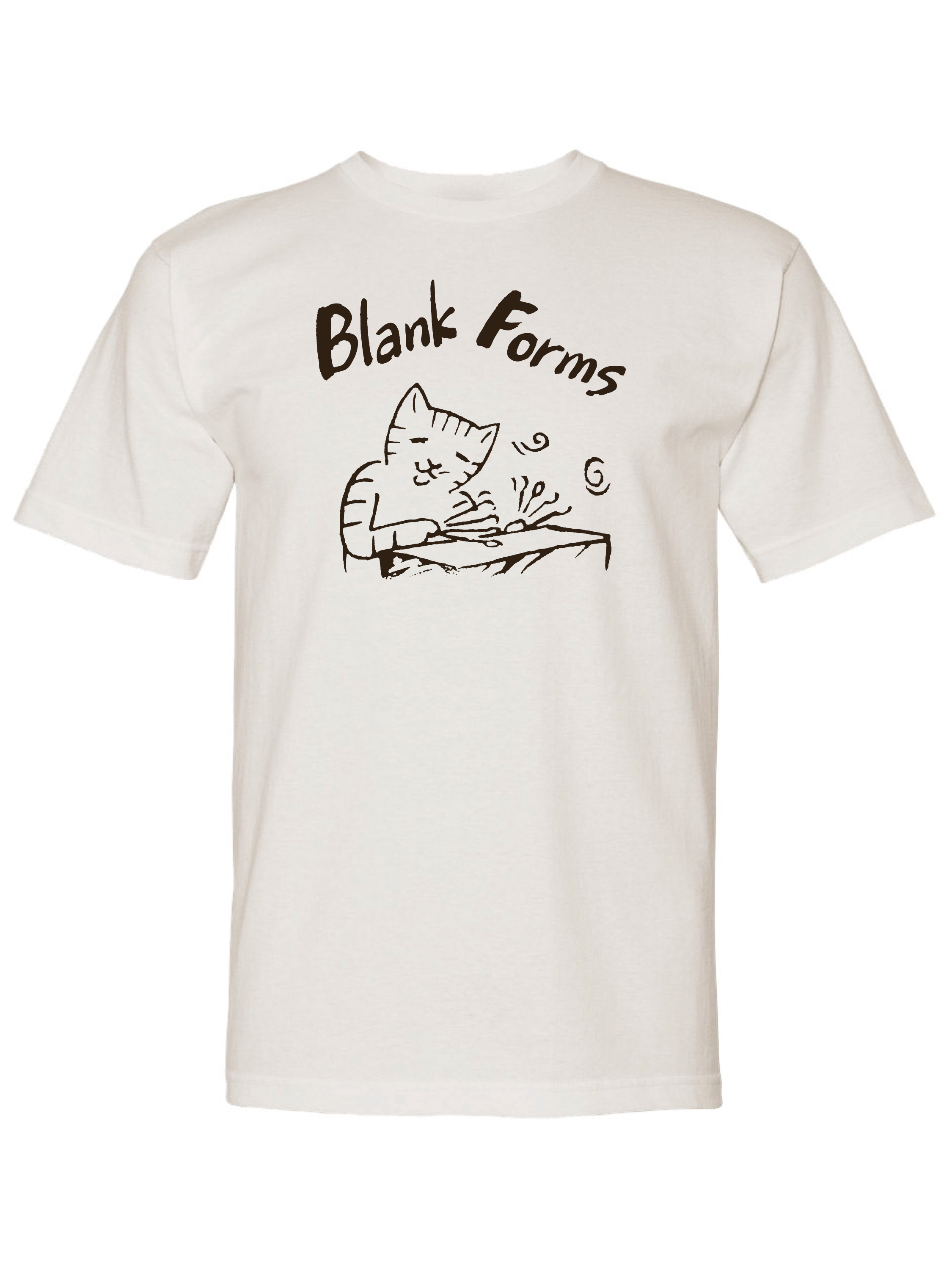 USA-made Bayside 5.4 oz., 100% pre-shrunk cotton shirt adorned with the Blank Forms logo designed by sound artist Akio Suzuki. Black ink on natural shirt.
Akio Suzuki is a Japanese artist whose work has foregrounded the act of listening since a 1963 performance contemplating the sounds of a bucket of junk thrown down a flight of train station stairs. Often considered a sound shaman or "quester after sound and space", Suzuki's minimal interventions penetrate equally into natural and industrial contexts, opening perceptive spaces and unveiling acoustic subtleties lying dormant everywhere. For 1988's Space in the Sun Suzuki spent a year in the mountains of Kyotango building a permanent structure out of his own handmade bricks before finally dedicating one full day to listening to the sounds reflected between its two open-air walls. His ongoing oto-date project playfully leads participants on soundwalks through urban landscapes marked with stencils of hybrid ear-feet that designate listening points distinguished by their exceptional sonic phenomena. Suzuki is also an accomplished instrument builder whose spiral echo instrument Analapos and glass harmonica De Koolmees have graced both solo recordings and improvisations with the likes of Takehisa Kosugi, Derek Bailey, Peter Brötzmann, and Steve Lacy.