Henning Christiansen: Op.

39

Fluxorum Organum LP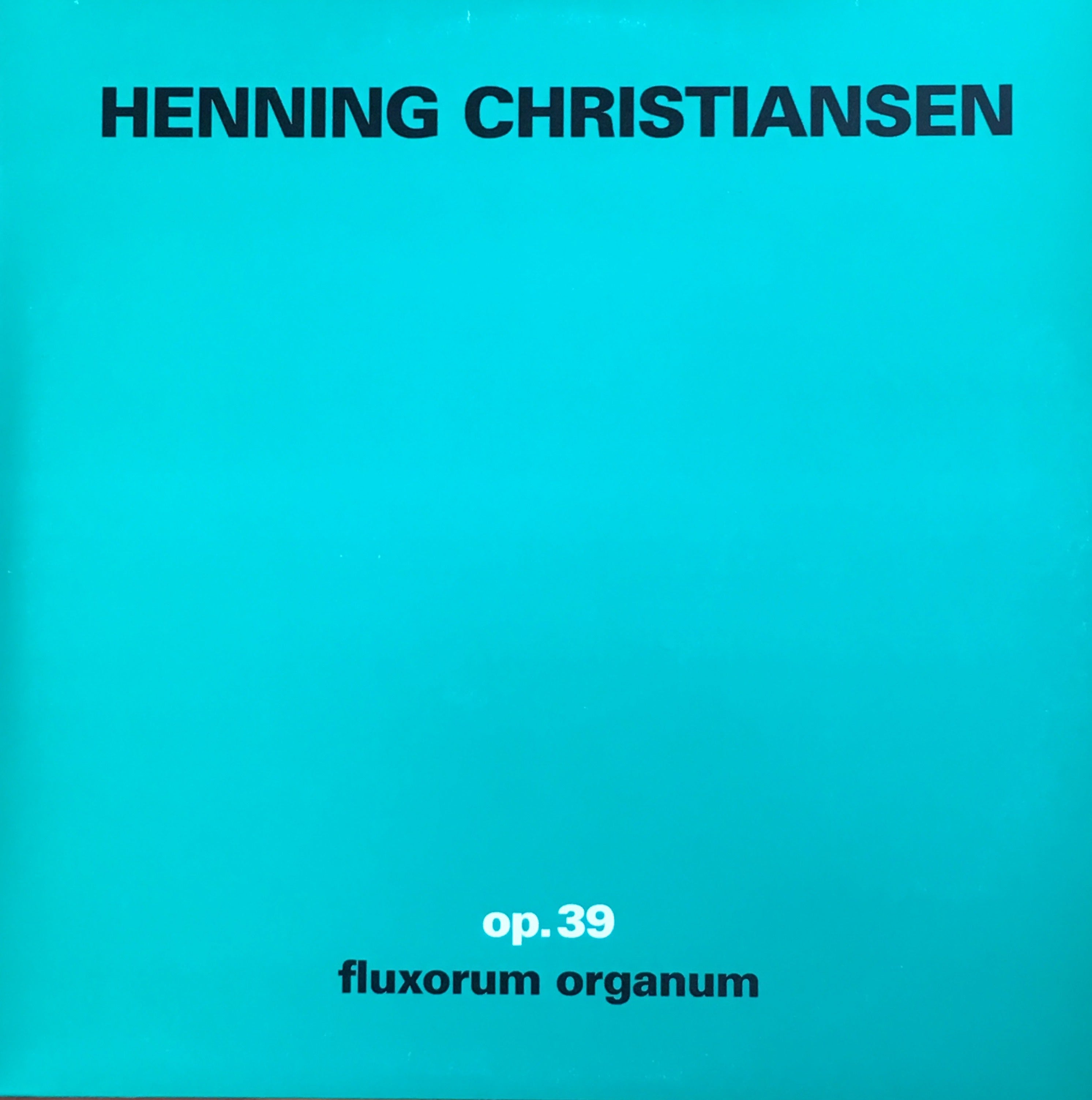 Unplayed vintage stock of 2009 Gelbe Musik LP. NM/VG, ringwear on jacket. Includes two booklets: a reprint of the original score (16 pp.) and typewritten annotations (6 pp.) by Christiansen. Edition of 450 copies.
"in 1967 henning christiansen proposed to joseph beuys that he composes a major work for organ titled "fluxorum organum" for beuys's planned aktion "eurasienstab". henning christiansen composed a piece with five movements. the organist franz meiswinkel played the composition on the organ in düsseldorf's liebfrauenkirche. the first "eurasienstab" aktion took place in 1967 in vienna at the galerie nächst st. stephan. in 1968 there was a repeat performance at the wide white space gallery in antwerp. there was a film made of the performance, which, however, remained a fragment, about 20 minutes long, and included only the first and a bit of the second part of christiansen's composition. in the summer of 2008 henning christiansen gave me some old tapes with the complete recordings of his composition. marcus schmickler restored and remastered these tapes at piethopraxis studio, cologne. the total duration of this recording is 72' 47"."
Ursula Block, excerpt from liner notes