Jerry Hunt: Cantegral Segment(s)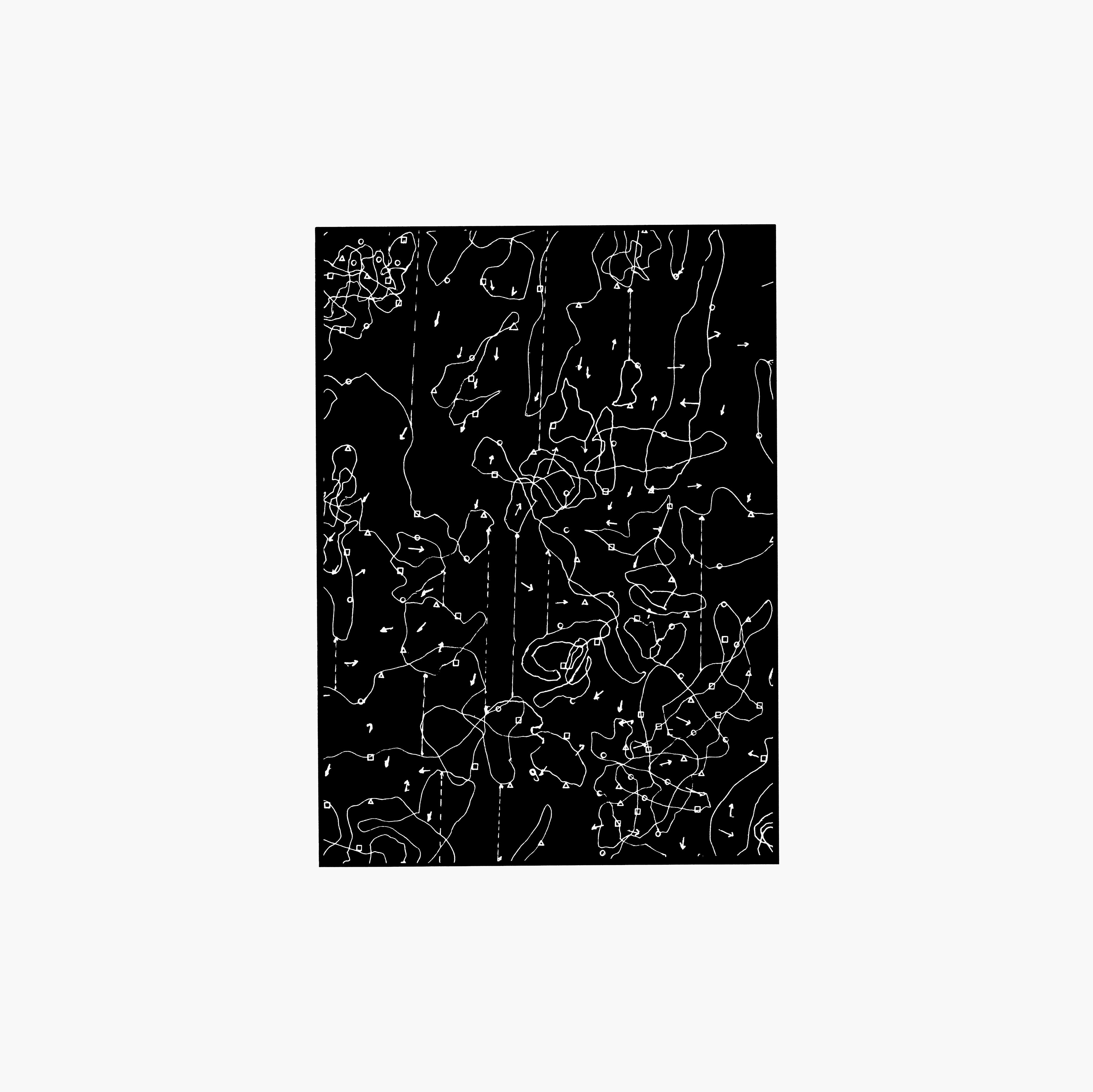 Starts shipping out the week of August 28.
Irida Associates U.S.A., an obscure and short-lived record label formed by composer-performer Jerry Hunt (1943–1993), offers a glimpse into the revelatory world of new music and composition in the artist's native Third Coast. Based first in Dallas and later in Hunt's home outside the rural town of Canton, Texas, Irida presented the innovative and daring experiments—into aleatoric methods, environmental acoustics, improvisation, homemade technologies, and more—pursued by Hunt and his select collaborators, primarily working in or near Texas between 1979 and 1986. Irida's brief and compact output—seven non-sequentially numbered LPs released in unknown quantities—shared work by artists whose practices often challenged the limitations of vinyl recording. 
Originally reissued by Blank Forms as a set of seven LPs plus an eighty-two-page booklet, these seven LPs are now available individually. 
Like Hunt's composition "Lattice," released on Texas Music in the same year, the four pieces included on Cantegral Segment(s) (IR-0032, 1979) represent a culmination and transformation of Hunt's investigations from across the decade. The "Cantegral Segments" are a body of scores (or strategies) derived from and developed alongside the evolving compositional procedure Hunt called Haramand Plane, first used in a large-scale performance of that name from 1972 that employed elaborate homemade audio and video synthesis devices developed in collaboration with David Dowe. Hunt describes the "Cantegral Segments" as "a smaller, derivative special purpose system" that came about as an "outgrowth of the larger system." Because of the compact nature of the equipment, it was used specifically for performances on tour. Like all of Hunt's compositions (and like Irida itself), the numbering associated with individual pieces does not imply a clear chronology, and the record Cantegral Segment(s) contains unnumbered titled compositions that include samples of earlier "Cantegral Segments."
Because Hunt's scores and performances generally deal with the management and regulation of aleatoric procedures and unstable technology, it must have felt somewhat anachronistic to set the work down on a record. He meditates on the apparent contradiction somewhat cryptically in the liner notes: "Electromechanical reproduction involves repeat-identity; this aspect of the narrow-range variation in rehearing characterizes the format of the versions of the music presented here, distinguishing them from the performance versions." Though aspects of the listener's perception might change with each listen, the variable range is fairly narrow—not the most ideal format for Hunt's work. But, as he said to James Fulkerson, in some ways he just wanted to make a record: "Everybody has done it, I felt left out." Much like Hunt's reworking of Krumm's "Sound Machine" on Texas Music, the "Cantegral Segments" and their derivatives—"Transphalba" (1978) and "Volta (Kernel)" (1977)—use previously existing recordings of compositions and live performances and rework them by means of elaborate homemade synthesizers and electronics. The works collected here notably make use of speech synthesis, electronic voice modulation, and the mapping of speech patterns; each of these techniques was further developed in "Ground," the major body of work that Hunt would commence in the early '80s.