Loren Connors: Night of Rain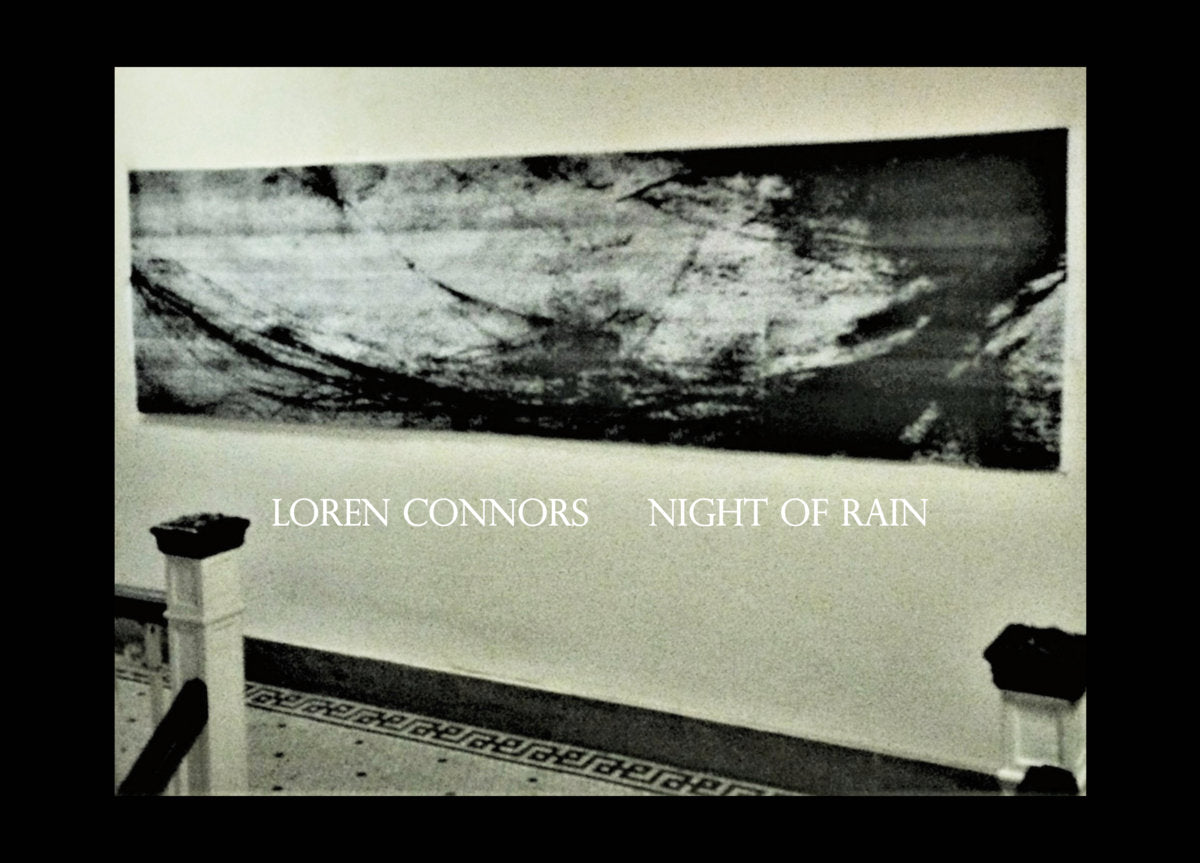 Night of Rain is the second art book by musician and artist Loren Connors, following last year's Wildweeds (Recital, 2021), published in a limited edition of 200 hand-numbered copies.
The book is comprised of two parts: "Night of Rain," which Connors describes as "seascapes, or expressions of the sea and shore. [They are] about the power of rain and the sea, lagoons, bays, tides." To make these pieces, he enlarged small pencil and black ink drawings again and again at a copy store. The resulting pages would be drawn over and modified throughout this process, ultimately reaching sizes of eight by six feet or larger. Connors considers the digital images the "originals." This section of the book acts as a sort of swatch, a gallery exhibiting an element of his process.
The second section of the book is "A Coming to Shore," nineteen acrylic paintings on stretched canvas, which are often cast in hazy and dreamlike blues, greys, and yellows. They span across the page in stark simplicity. "They all have the feeling of horizon, but not all of them depict horizons," Connors remarks. Supplemented with a foreword written by artist and friend Aki Onda, Night of Rain is part of a continuing series of limited books published by Recital that explore Connors's visual art.
Published by Recital Program.