Masayuki Takayanagi New Direction Unit: April is the cruellest month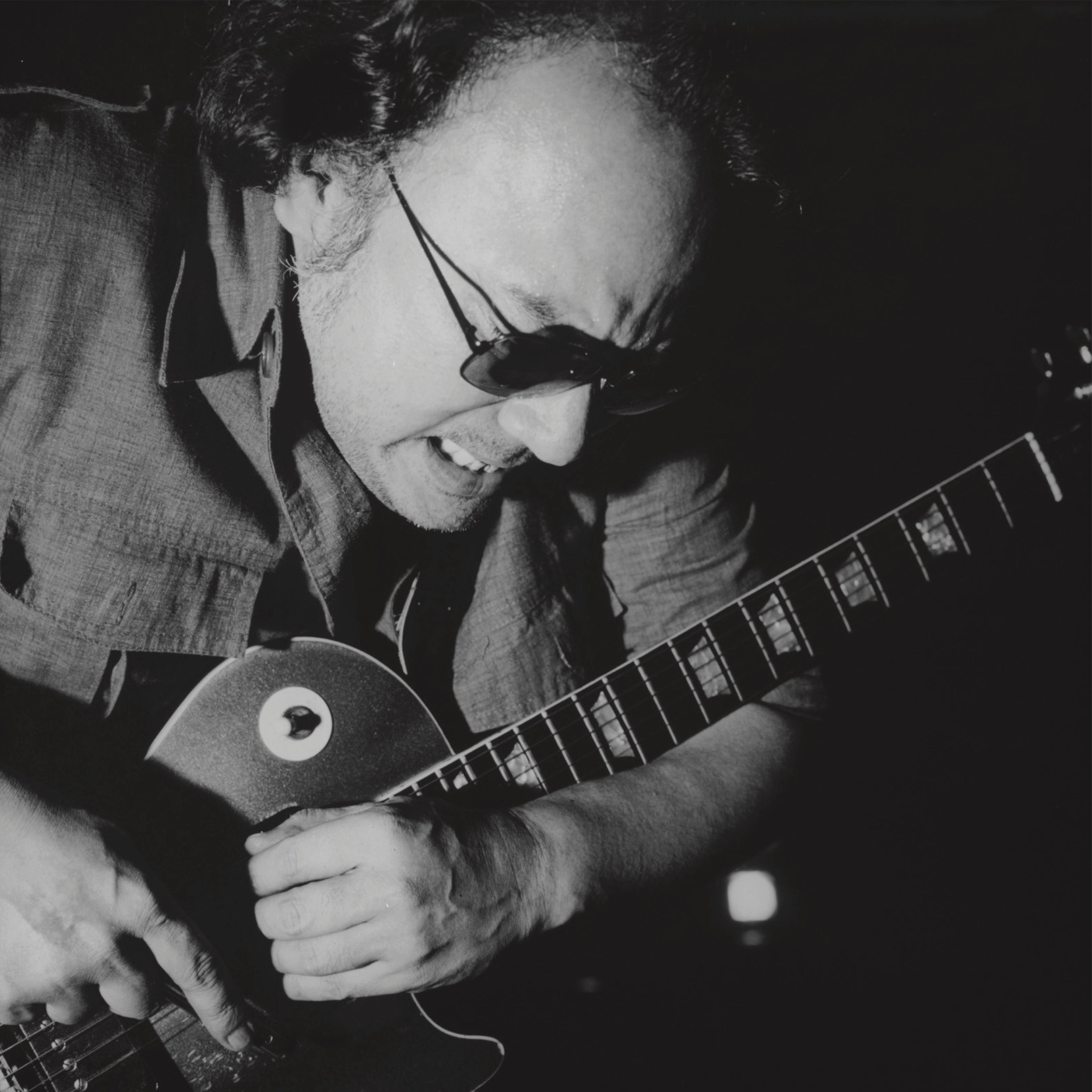 Masayuki "Jojo" Takayanagi (1932 – 1991) was a maverick Japanese guitarist, a revolutionary spirit whose oeuvre embodied the radical political movements of late '60s Japan. Having cut his teeth as an accomplished Lennie Tristano disciple playing cool jazz in the late '50s, Takayanagi had his mind blown by the Chicago Transit Authority's "Free Form Guitar" in 1969 and promptly turned his back on the jazz scene by which he was beloved, going as far as to call his former peers and admirers "a bunch of losers" in the press. Takayanagi had found a new direction, an annihilation of jazz and its associated idolatry of hegemonic American culture. Aiming his virtuoso chops towards the stratosphere, Takayanagi dedicated himself to the art of the freakout, laying waste to tradition left and right, most notably via the all-out assault of his aptly-named New Direction for the Arts (later New Direction Unit) and collaborations with like-minded outsider saxophonist Kaoru Abe. His innovations on the instrument parallel those of Sonny Sharrock and Derek Bailey and paved the way for the Japanese necromancy of Keiji Haino and Otomo Yoshihide, but even at its most limitless hurdling Takayanagi's playing is propelled by the dexterous grasp of his foundations, to which he paid tribute with elegant takes on flamenco and Ornette Coleman's "Lonely Woman." In the autumn of his life, Takayanagi's solo Action Direct performances made him one of the first guitarists, alongside but independent of Keith Rowe, to use tabletop guitar for pure noise improvisation.
Culled from 1975 sessions by the Masayuki Takayanagi New Direction Unit, April is the cruellest month was originally slated for release on ESP-Disk before the pioneering free jazz label's untimely demise that year, eventually being released on a 1991 CD in Japan. Part of the period of Takayanagi's career which he termed "Non-Section Music," one can only imagine how its unholy racket might have altered an international understanding of Japanese noise had the LP reached American shores upon its inception. On "We Have Existed" and "What Have We Given?", the classic lineup of Takayanagi with Kenji Mori (alto sax, flute, bass clarinet), Nobuyoshi Ino (bass, cello), and Hiroshi Yamazaki (percussion) prove that free improvisation was thriving well beyond Western Europe with a set of dilapidated, spacious clanging, Takayanagi's squalling feedback and Mori's Eric Dolphy moves undulating atop the joyous clamor. The cataclysmic "My Friend, Blood Shaking My Heart" is another story altogether. With the vertiginous abandon of a jet engine, the unit immediately launches into an unrelenting sidelong barrage of frenzied, blistering noise. Infernal sheets of contorted sound find the berserk instrumentalists hopelessly entangled as they urge the explosion deeper and deeper into ecstatic oblivion. Takayanagi's finely honed guitar abuse, Ino's demonic squirming, and Mori's ferocious reed attack occasionally rise above the din only to subsumed once more by the maelstrom. And then, twenty minutes later, it's over as quickly as it began. Rivaled in intensity only by John Coltrane's The Olatunji Concert, Peter Brötzmann's Machine Gun, and Dave Burrell's Echo, April is the cruellest month finally, deservedly sees the light of day on the vinyl format for which it was originally conceived, marking the first issue of Takayanagi's music outside of Japan.