Stephen Housewright: Partners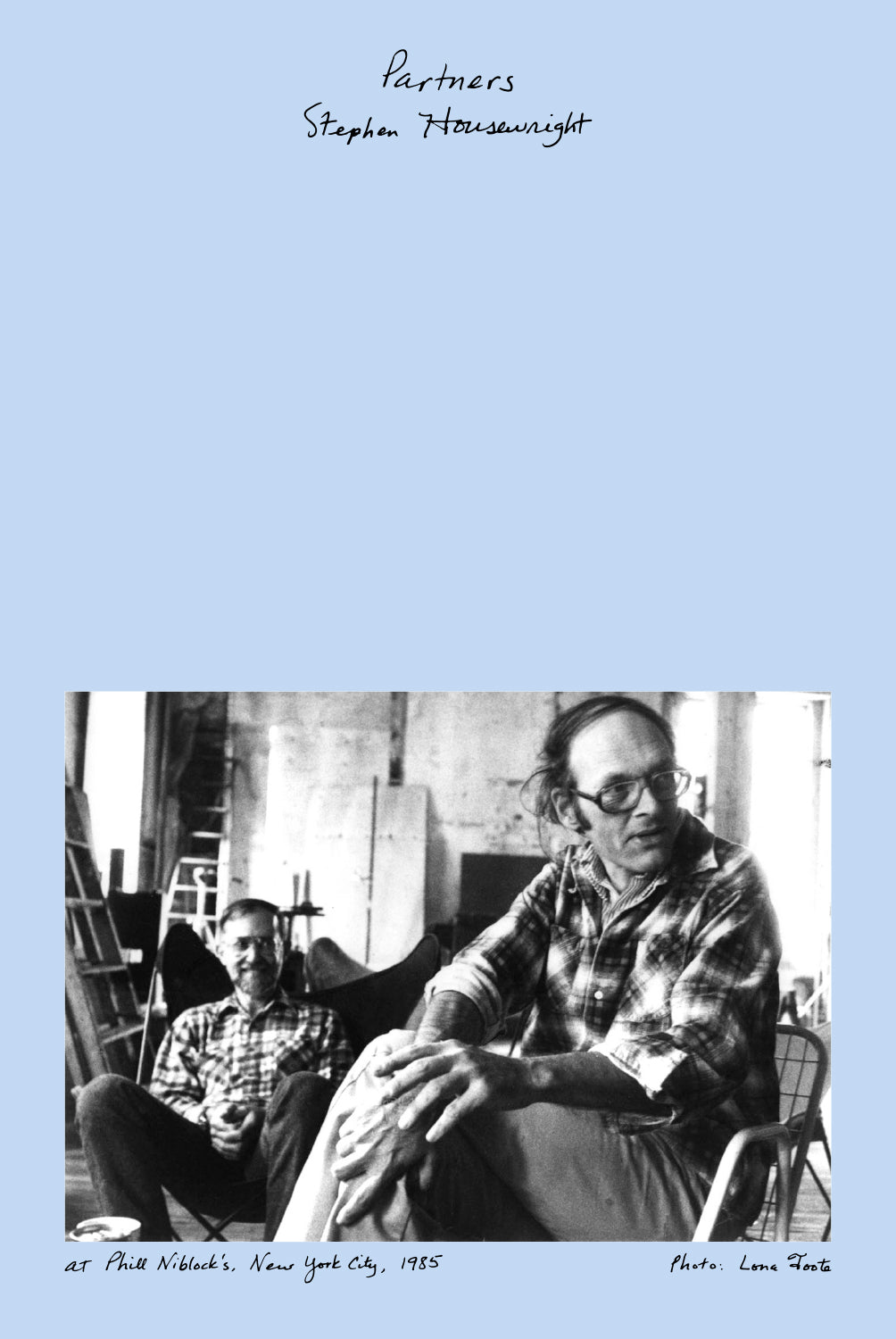 Jerry Hunt (1943–93) was among the most eccentric figures in the world of new music. A frenetic orator, occultist, and engineering consultant, his works from the 1970s through the early '90s made use of readymade sculptures, medical technology, arcane talismans and all manner of homemade electronic implements to form confrontational recordings and enigmatic, powerful performances.
Tracing Hunt's life across his home state's major cities to a self-built house in rural Van Zandt County, this memoir-cum-biography by Stephen Housewright, Hunt's partner of thirty-five years, offers illuminating depictions of Hunt's important installations and performances across North America and Europe. Housewright narrates a lifetime spent together, beginning in high school as a closeted couple in East Texas and ending with Hunt's battle with cancer and his eventual suicide, the subject of one of his most harrowing works of video art. This highly readable narrative contains many private correspondences with, and thrilling anecdotes about, Hunt's friends, family and collaborators, including Joseph Celli, Arnold Dreyblatt, Michael Galbreth, Karen Finley, James and Mary Fulkerson, Guy Klucevsek, Pauline Oliveros, Paul Panhuysen, Annea Lockwood and the S.E.M. Ensemble. This publication accompanies reissues of seven albums from Hunt's record label, Irida.
Cover by Alec Mapes-Frances.