Those who saw Jerry Hunt live remember him as a singular performer. In Transmissions from the Pleroma, George Lewis vividly recalls his first, unexpected viewing:
I was treated to the sight of a thin, somewhat disheveled man with thinly tousled hair, wearing an old, ill-fitting suit with a far-too-thin-for-fashion tie. The man was apparently in a frenzy, stamping about the room waving a long stick with small baubles on the end. Sometimes he would stamp on the floor, or smack it insistently with the end of his stick. Sometimes he would moan softly, a barely audible human sound just below the pounding polyrhythms. Or he would raise the stick high into the air, threatening the ceiling with it.

Frequently this apparently mad fellow . . . would make a short, stabbing, spearing motion toward a large wooden box that stood to his right. These motions, made in the manner of Chaka's assegai, would produce an enormous whooshing sound, responding to the power and force of his gestures, an interactive melody of sorts, contrasting yet somehow in harmony with the non-repetitive yet circular rhythmic sounds.
While no videos of Hunt's frenetic concerts have yet been found, the two decades of audio recordings assembled here can help us reconstruct this elusive aspect of his practice and are a valuable addition to his limited recorded output. Beginning with a teenage Hunt interpreting George Brecht, Robert Ashley, John Cage, and others at Brandeis University in Massachusetts, this collection includes the first known tape of Hunt performing his own compositions (at the "Avant-Garde Woodstock," ICES '72 in London), the New York performances for which is best known, and his late-period European concerts done in conjunction with traveling sound installations. 
Brandeis University, Waltham, Massachusetts, November 15, 1963
In this early concert at Brandeis University, nineteen-year-old Jerry Hunt presents a program of avant-garde pieces from a varied group of modern composers, as well as his own Helix 1963 w/ Theatre Function (1963). He is joined by fellow Texan composer Philip Krumm and the Brandeis University Chamber Ensemble as conducted by Alvin Lucier in his first year on the faculty. Phil Hughes, who first performed with Hunt in a jazz combo in 1959 and would continue to be an important collaborator through the '60s, helped to organize the concert and was a member of the chamber ensemble. The pieces showcase a variety of experimental techniques, many of which would figure into Hunt's later compositional style. Here we present Hunt's solo and duo performances  from this concert.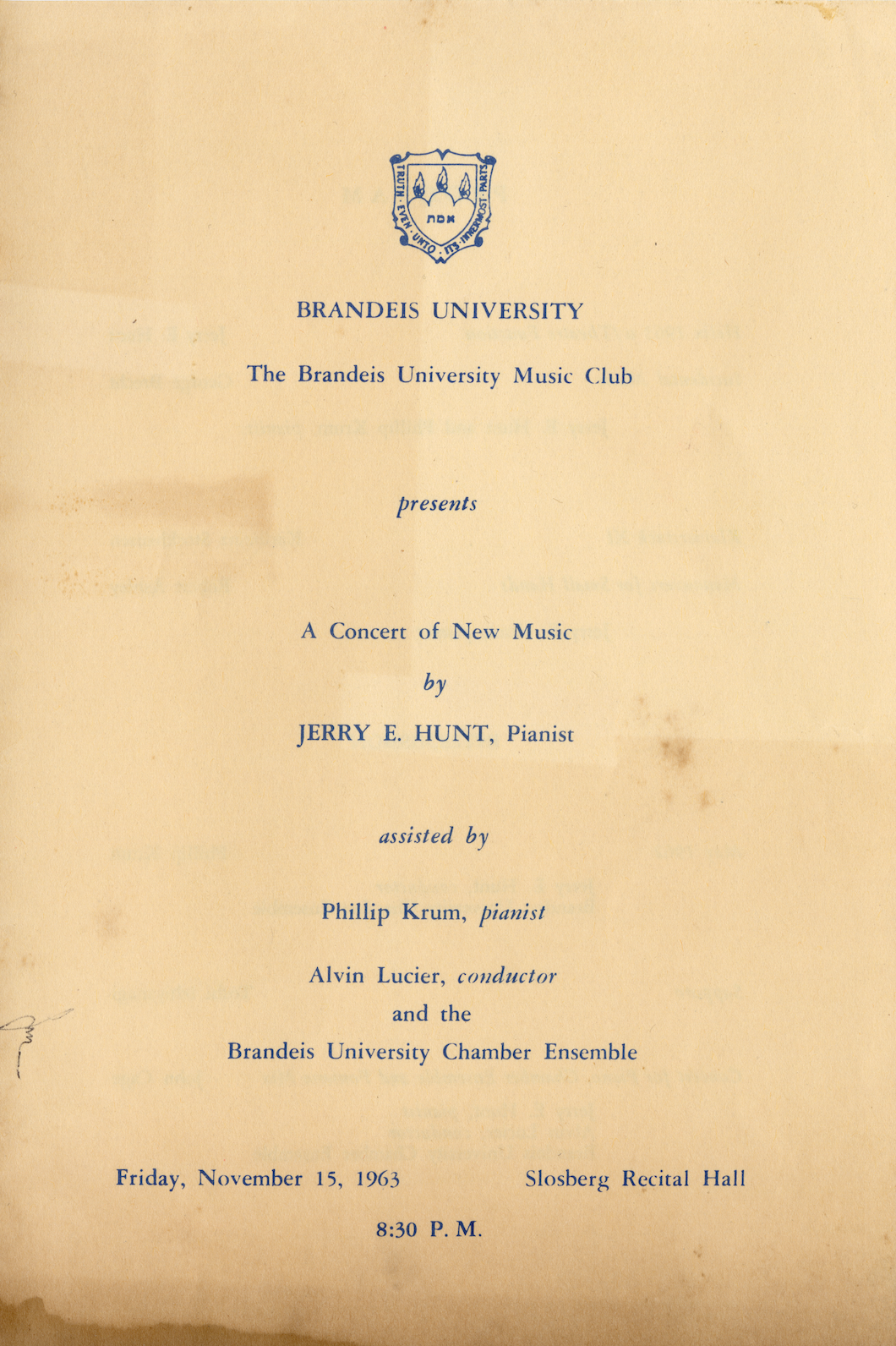 Incidental Music (1961) by Fluxus artist and composer (and industrial chemist) George Brecht is a set of performance instructions for piano. These events, including "photographing the piano situation" and stacking wooden blocks inside the instrument until they fall, are often more theatrical and conceptual than musical; thus most of this performance, as it survives on tape, is inscribed more in the audience's reaction than in Hunt's musical performance. 
Maneuvers for Small Hands (1961) by composer and member of the ONCE Group Robert Ashley is also an instruction-based score. The piece, originally conceived as a musical game for Ashley's son, consists of 110 maneuvers for creating sound clusters on the piano. While intrinsically more musical than Incidental Music it is also more interpretive, as it encourages the performer to make decisions based on the performance environment and their own affective temperament.
Maneuvers for Small Hands (1961)
Helix 1963 w/ Theater Function features performances by Hunt and Krumm on what seems to be an electrically amplified piano with controlled feedback. The synthesized accompaniment was realized at the Brandeis Electro-Acoustic Music Studio. This is the earliest recording of one of Jerry Hunt's compositions, but one already can distinguish the complex and obsessive percussive elements that he would fully elaborate in the 1980s. It is worth noting that at this time Hunt was known more as a pianist than as a composer or electronic musician, and contemporaneous to this recording he was performing recitals of canonical classical music and engaged in small jazz combos. Over time he would largely forsake the instrument; by the late '70's he performed as a pianist only rarely, at salon-style recitals given in the home of his Dallas-based patrons Paul and Oz Srere.
Helix 1963 w/ Theater Function (1963)
May 1962 by Philip Krumm begins with a boogie-woogie piano part that settles into a melodramatic cadenza before devolving into feedback and modified tape playback. Judging by the audience laughter there is likely also a heavy theatrical element to the piece.
Klavierstuck XI (1956) by Karlheinz Stockhausen is a composition for piano that asks the performer to jump between nineteen musical fragments that are arranged around the page until any of the fragments has been played three times.
International Carnival of Experimental Sound, London, United Kingdom, August 16, 1972
The two-week long ICES festival organized by alleged ex-FBI informant Harvey Matusow and composer Annea Lockwood was a major event in the history of sound art and experimental music, bringing together such disparate and influential artists as Takehisa Kosugi's Taj Mahal Travellers, pre-Crass Gee Vaucher and Penny Rimbaud as EXIT, and the improvisational group AMM, to name a few. Jerry Hunt and Houston Higgins, as the Audio Visual Studio/Ensemble, traveled to London to present a "theater work utilizing direct audio-video synthesis and performance with interactive control" (quoted in Stephen Housewright's memoir Partners), which the Sunday Times described as "the most tortured piece of happiness yet available." This was an abridged version of the group, which in full form would have also included the composer Phil Hughes, percussionist Ronald Snider, oboist Joan Snider, and vocalist Juliet Leatherwood, with electrical engineer Gordon Hoffman providing technical assistance. 
The performance is divided into five sections that draw variously on Hunt's compositions Infrasolo (1970), Haramond Plane (1972), and Sur Dr. John Dee (1963), and Higgins's Raaquin (ca. 1972).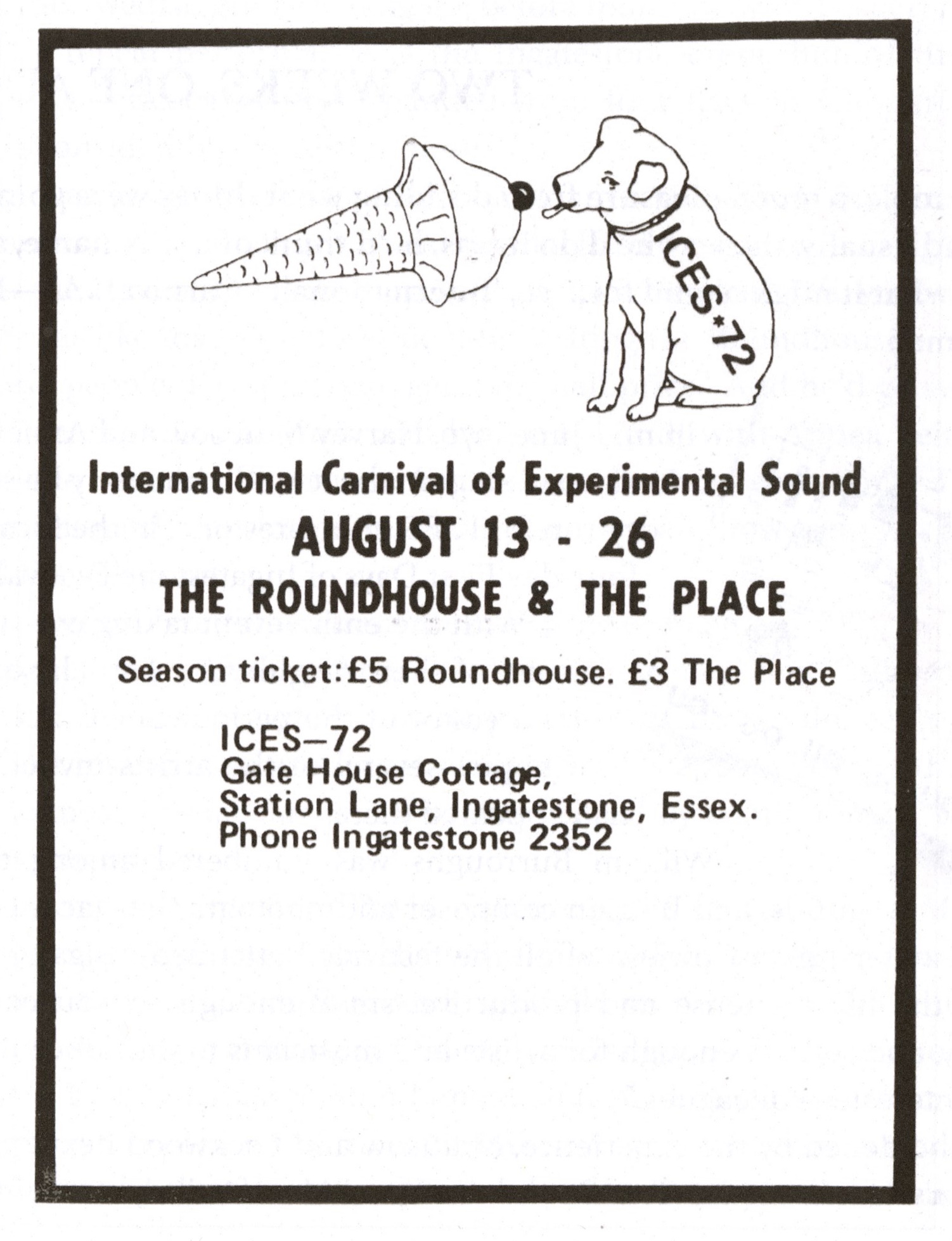 Experimental Intermedia, New York, May 18, 1981
Following his appearance at the 1980 New Music America festival in Minneapolis, Hunt received opportunities to perform in New York City, resulting in a greater overall profile for his work owing in part to coverage in the Village Voice by Kyle Gann. In this recording from Phill Niblock's long-running Experimental Intermedia space, Hunt presents a concert drawn variously from the pieces/generative elements Quaquaversal Transmission (1980), Haramand Plane (1972), Cantegral Segment(s) (ca. 1970s), Ground: Field (1981), Sur Doctor John Dee (1963). While it is enticing to imagine these pieces as modular components that are somehow combined (a Cagean technique Hunt indeed used at times), in his spoken introduction he describes the process as "jumping" from one piece to another, as in a medley. As he often did in his performances of the 1980s, he also outlines the terms of audience behavior: attendees are free to move around, smoke cigarettes, leave, and come back later, as "it will be about eighty-five minutes so . . ."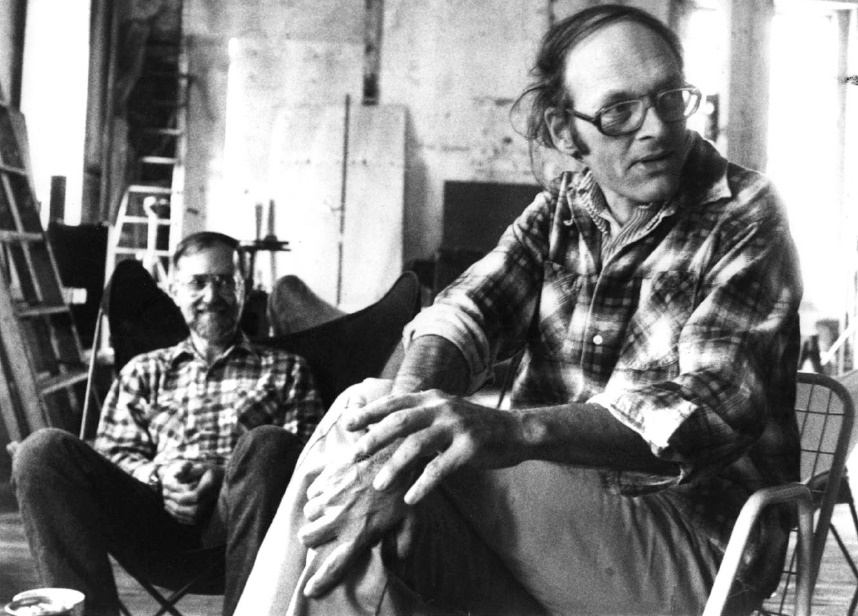 Introduction, Experimental Intermedia, 1981
Performance, Experimental Intermedia, 1981
The Kitchen, New York, January 27, 1983
Hunt returned to New York in 1983 to present a concert at the Kitchen, the influential multidisciplinary arts venue founded in 1971 by Steina and Woody Vasulka. The performance incorporates the pieces Lattice (Taylor Extractive) (1983) and Cana (overlay) (1983) and is prefaced with a warning as to its length of nearly one-and-a-half hours. In a review for the New York Times, music critic John Rockwell likened the performance to that of a "witch doctor" (the shamanic comparison became a common, if pernicious, motif in attempts to describe Hunt's style). "He stomped and pranced and fussed, making as much live noise as he could, with all manner of percussion, from bells and rattles to a handful of sticks and a suitcase. . . . Some of this was 'interactive' in that it modified the electric din, although the correlation was oblique at best; most of Mr. Hunt's gyrations seemed more a free-form dance. The surviving recording is noncontiguous, here we present the audible sections from the three reels as excerpts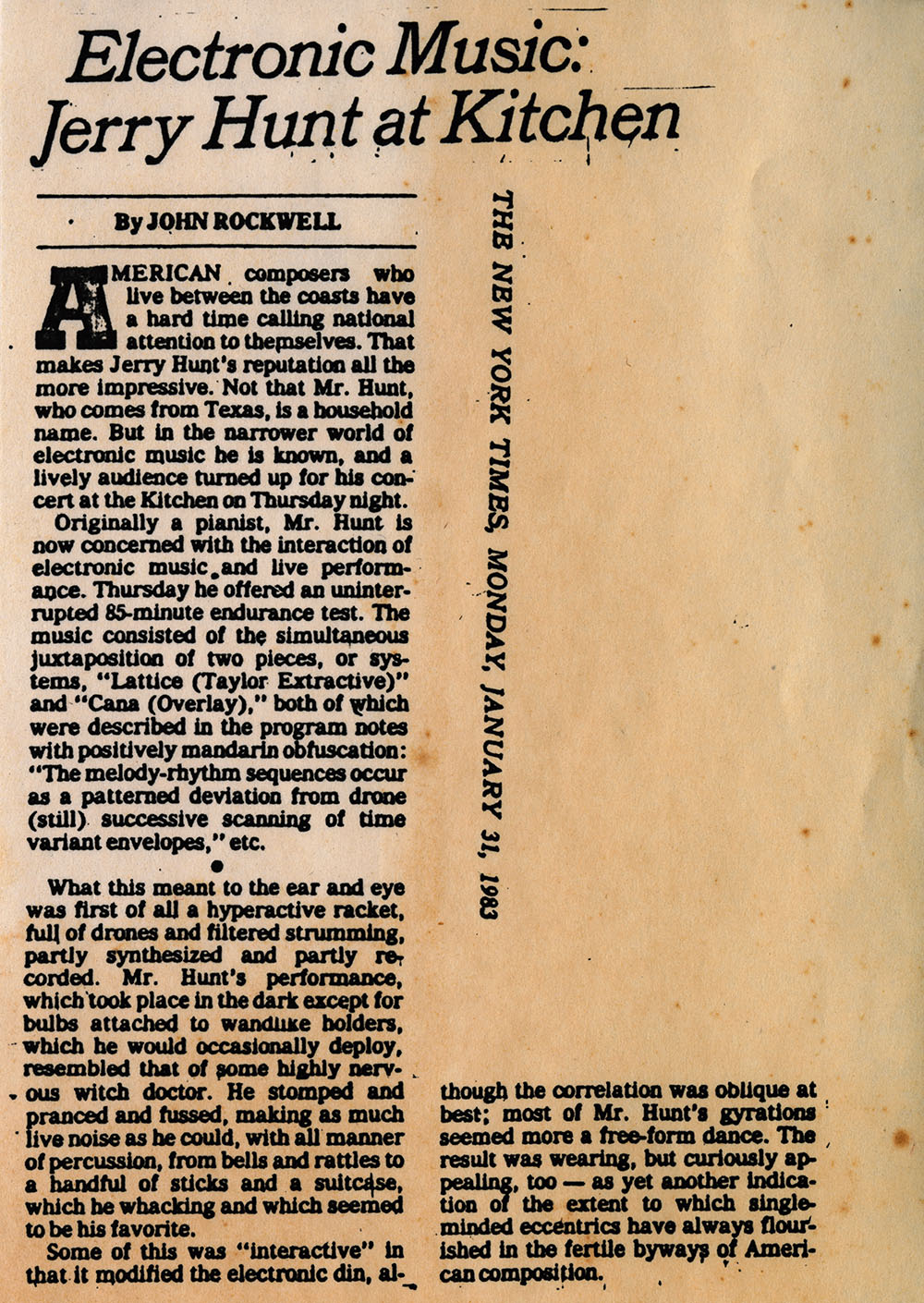 The Kitchen, 1983—Excerpt one
The Kitchen, 1983—Excerpt two
The Kitchen, 1983—Excerpt three
Yellow Springs Institute for Contemporary Studies and the Arts, Chester Springs, Pennsylvania, July 21, 1984
In July 1984, Jerry Hunt, along with the composers Maryanne Amacher, Daniel Goode, and Ann Silsbee, spent a week at the Yellow Springs Institute in Chester Springs, Pennsylvania, developing work as part of the New Music Laboratory, which hosted a public concert at the end of the residency. The composers were encouraged to collaborate with Philadelphia-based chamber ensemble Relâche who were also in residence at the institute. Hunt contributed two pieces to the concert. Phalba (working): Kernel (1980) is performed solo and presents a display of the types of diaphanous, jingling, synthesized sounds that by this point are indicative of Hunt's electronic composition. The other piece, realized with the help of the Relâche ensemble, draws on Ground: field (Transform de Chelly): Rota (1984), Core (stream) (1980) and Birome (flash): Double (wedge) (1983). This is a particularly compelling piece, as Hunt rarely composed for chamber ensembles or performed with traditional instrumentation. The group on the recording comprises voice, flute, saxophone, french horn, double bass, and percussion.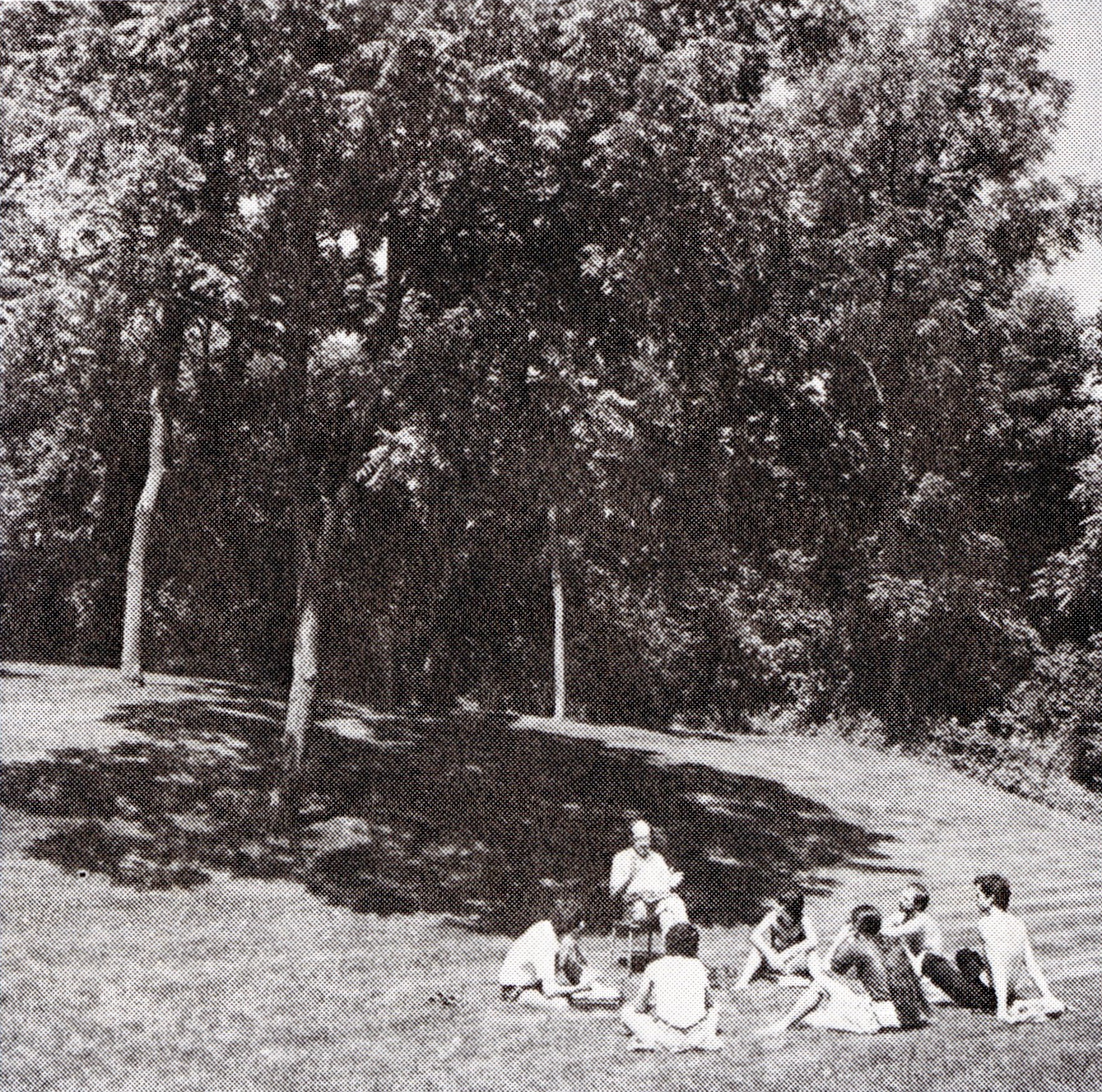 Roulette Intermedium, New York, October 5, 1985
This performance from 1985 at the Roulette Intermedium loft demonstrates the progression of Hunt's solo performances through the 1980s. The concert opens with a long, sparse section of trembling bell percussion and occasional spoken word. Around 23:45 a shift occurs, described by Linda Sanders in a review from the Village Voice; ". . . The music started getting louder, the room seemed darker, and the poles started looking phallic. Things got seriously spooky, and when he looked up to (through?) the ceiling and began to yell 'COME ON DOWN!' I started wondering whether I was cut out for this line of work."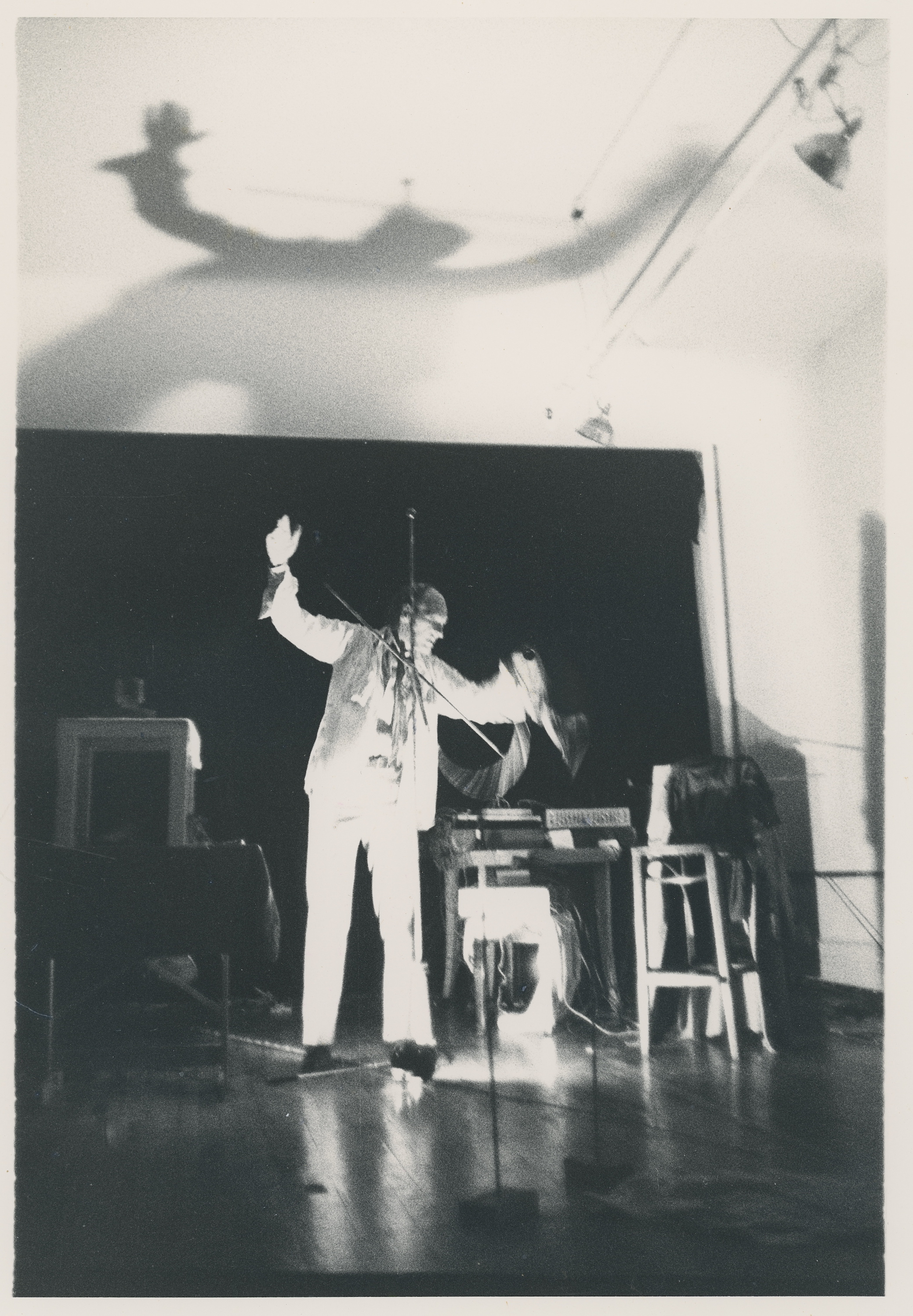 Roulette Intermedium, 1985
Het Apollohuis, Eindhoven, Netherlands, December 23, 1988
Het Apollohuis was a Dutch experimental music and arts venue founded by composers Paul Panhuysen and Remko Scha. The space, established in an abandoned cigar factory in 1980, hosted performances by American sound artists and musicians such as Glenn Branca, Arnold Dreyblatt, and Ellen Fullman until it closed in 1997. After meeting Jerry Hunt at the Houston iteration of the New Music America festival in 1986, Panhuysen arranged for him to present his homunculus-and-electronics installation Birome (Zone): Cube (1983) at Het Apollohuis in April 1988. The installation was a success and Hunt would return to Eindhoven regularly to present work for the rest of his life, engaging in collaborative projects with Paul Panhuysen and becoming close with Panhuysen's wife, Helene, and their daughter, Sappho.  In this concert Hunt performs the pieces Transform (stream): pounding (reflex) (1985), Volta (Birome) (1984), and Mask (Window [Des Arc]: SOYGA) (DIOM) (1986). Excerpts have been made due to tape damage.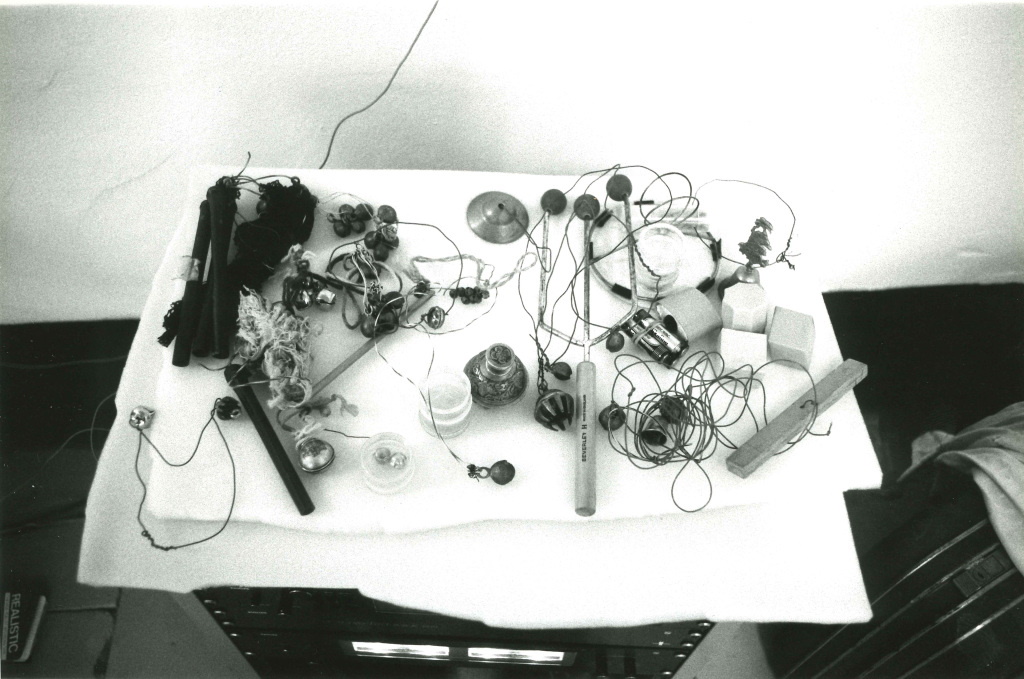 Het Apollohuis, 1988—Part one
Het Apollohuis, 1988—Part two
Audio and video curated by Lawrence Kumpf and Tyler Maxin. Texts by Parker Allen.